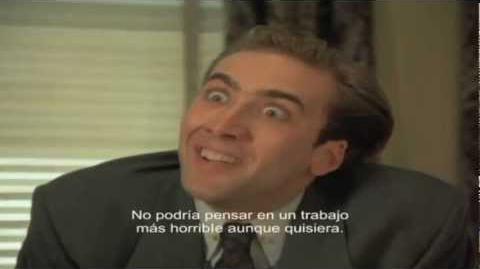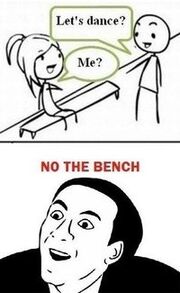 You Don't Say is a meme used to reply to obvious or stupid comments.
Use
You Don't Say is used as a reply to idiotic comments or obvious situations. However, "You Don't Say" is not always said as the punchline. It is usually replaced with a witty comment, like in the example below.
Trivia
The origin of "You Don't Say" came from the movie Vampire's Kiss. The scene of the movie with the face is in the video above.
Gallery