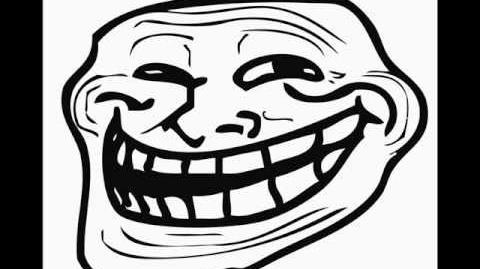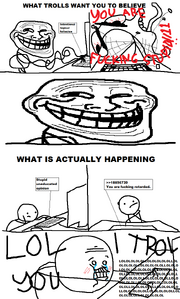 Trollface is a very popular meme, used mostly when someone is trolling. It originated from a post by a user named "Whynne" on DeviantART.
Spread
On 9/19/08, a DeviantART user named "Whynne" posted a 6 panel comic "What trolls want you to believe" The notable "Trollface" in the image qucikly spread to 4chan, and then to other sites.
Trivia
Someone, claming to be Whynne, tried to get some Trollface memes on Reddit removed.
Trollface has also been called "Coolface" and "Problem?"
Apparently, Whynne was trying to draw a comic character named "Rape Rodent"
Trollface is easily the most popular Rage Comic character.