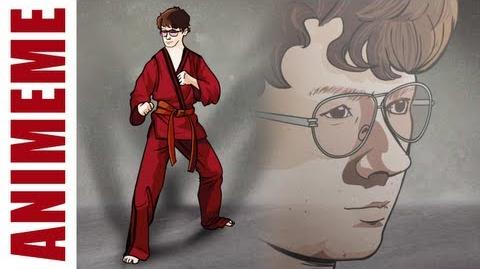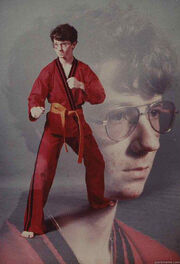 Karate Kyle is an Advice Animal macro similar to PTSD Clarinet Boy and Vengeance Dad. Karate Kyle depicts a boy in a Karate outfit, with a digital composite of an enlarged version of Kyle's head.
Origin
On Febuary 24, 2011, the Karate Kyle was uploaded to James Von Helton's facebook page. While no archived threads exist, Karate Kyle supposedly spread to 4chan shortly after the original facebook post. While the first Reddit post did not use the name "Karate Kyle", the second post was entitled "Introducing Karate Kyle."
Trivia
The original Karate Kyle image was posted to a facebook page, but the page has since been removed.
Karate Kyle was named #21 on the top memes of 2011.
Gallery