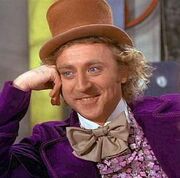 Condescending Wonka 
is a series of images captioned with sarcastic comments over a stillshot of Gene Wilder from the musical 
Willy Wonka & the Chocolate Factory
.
Origin
Conscending Wonka originates from a scene in the 1971 movie musical Willy Wonka & The Choclate Factory. In the scene, Wonka asks the children if they'd be willing to see his new invention, "The Everlasting Gobstopper". On the web, Wilder's picture from the film was introduced in January 2011 through an instance of the "You Must Be New Here"
Trivia
The meme has also been known under the name "Creepy Wonka"
Gallery
Video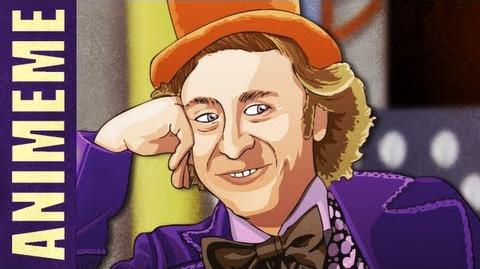 Ad blocker interference detected!
Wikia is a free-to-use site that makes money from advertising. We have a modified experience for viewers using ad blockers

Wikia is not accessible if you've made further modifications. Remove the custom ad blocker rule(s) and the page will load as expected.